We are Snowie of Texas, serving up the Ultimate in Fluffy Fab Flavored Shaved Ice. We are a locally owned business; our Snowie team could be your neighbors! We pride ourselves on great products, served at a great price with great customer service. Give us a try- you won't be disappointed. Big Blue will bring the fun to you!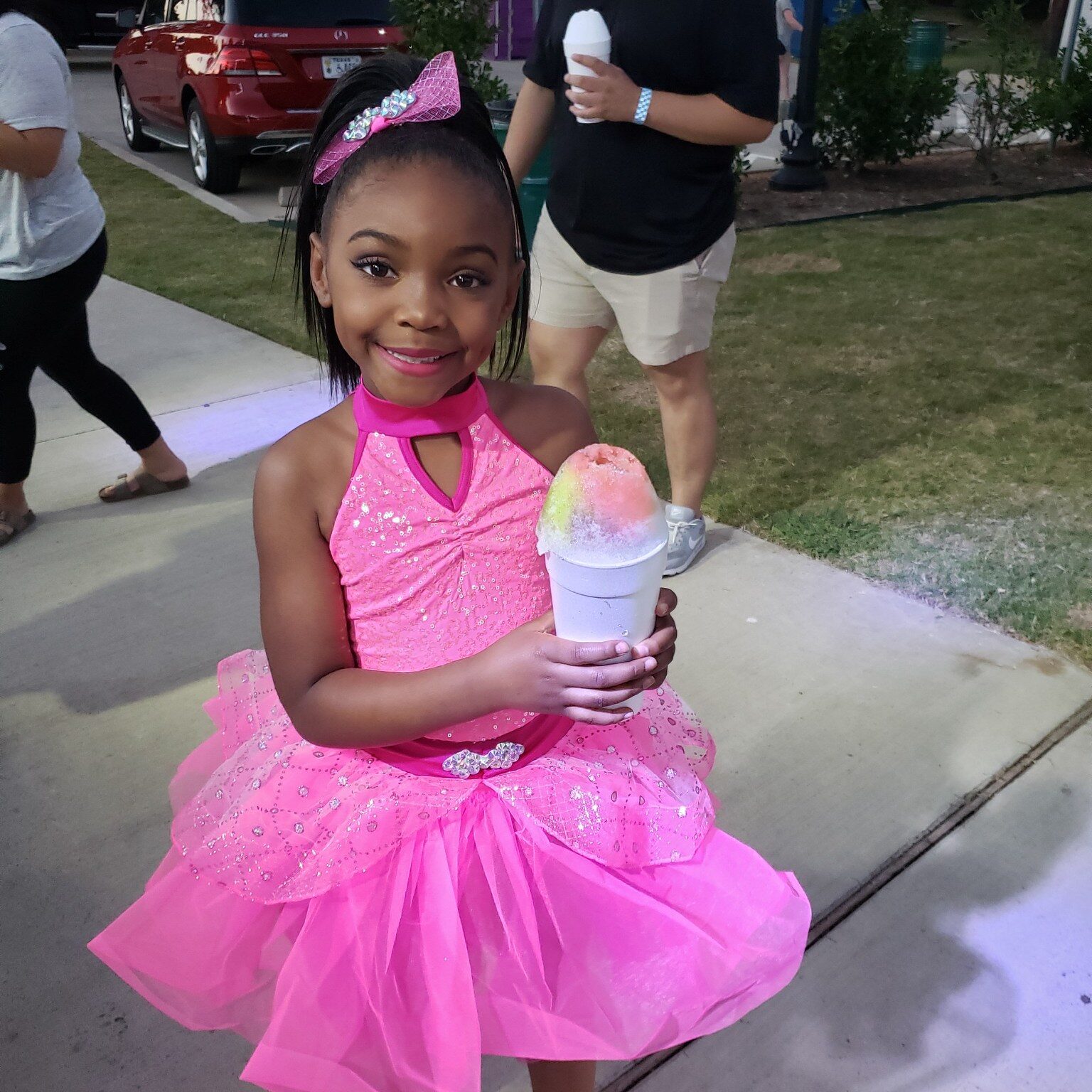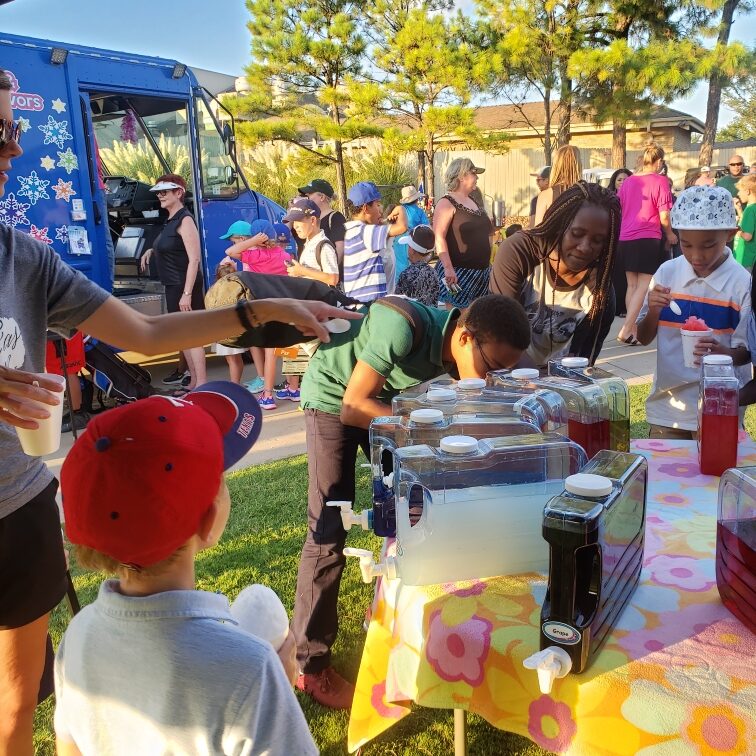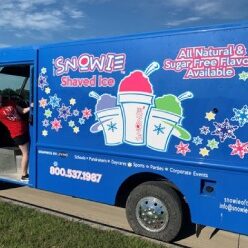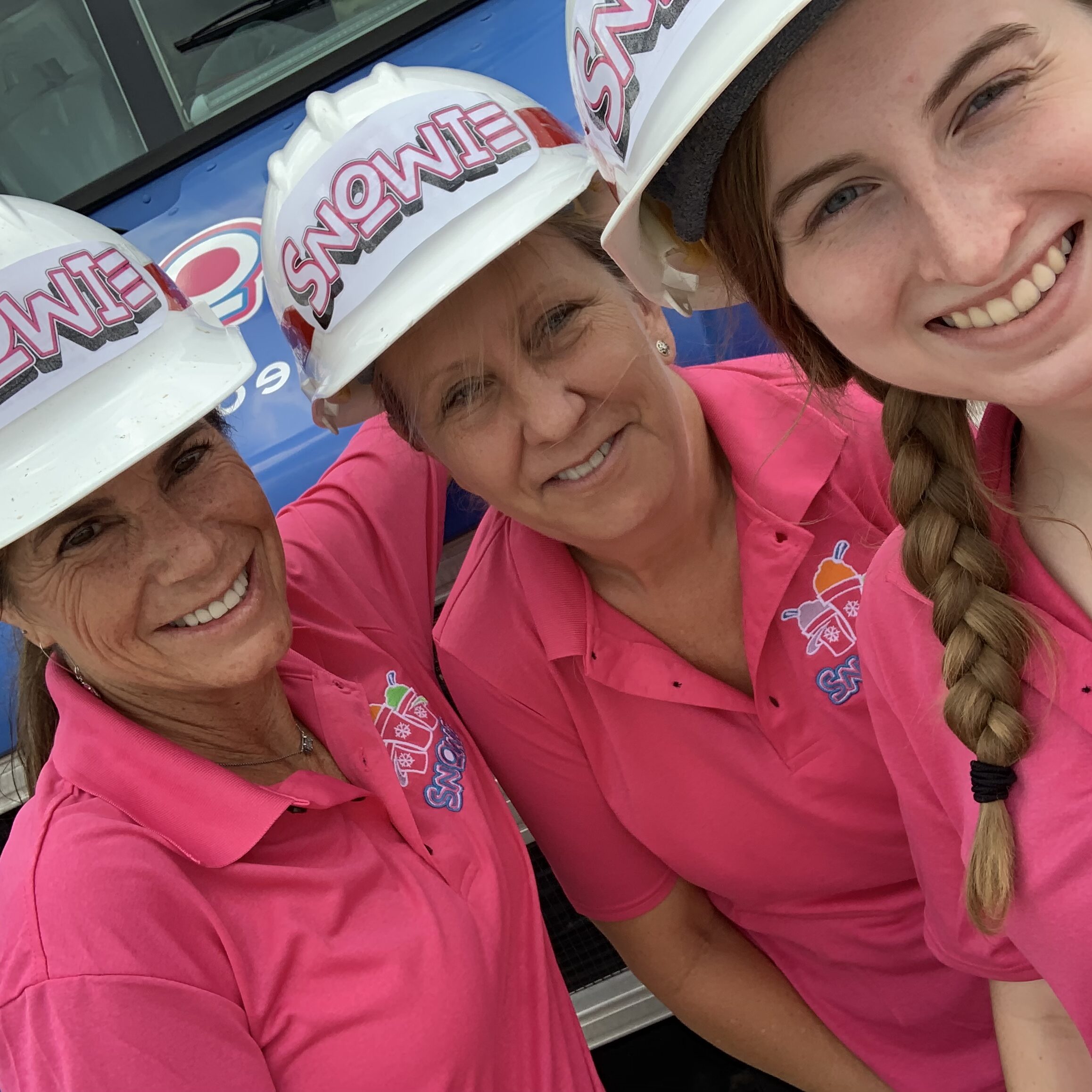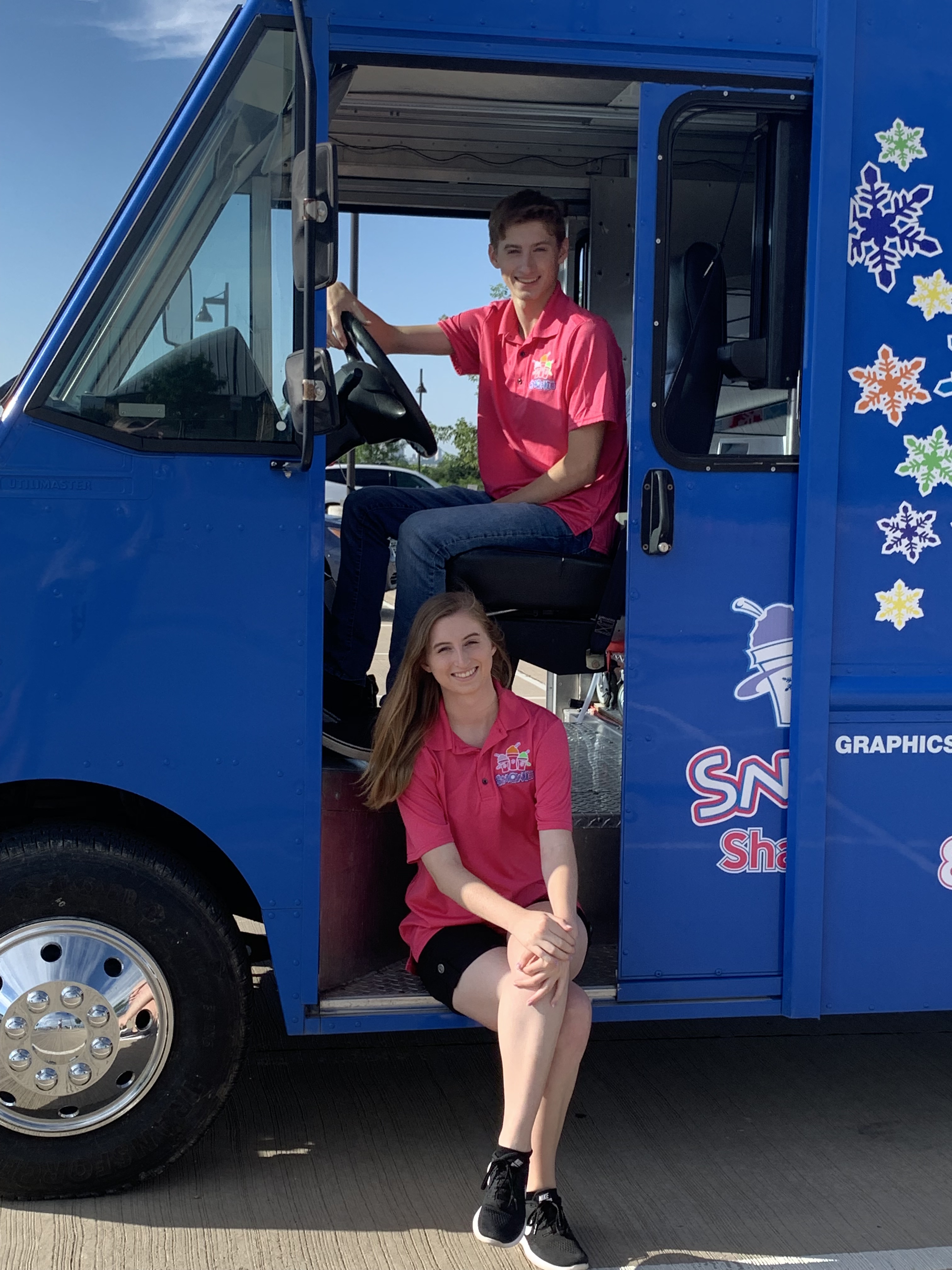 Snowie will partner with your organization, league or school to sell shaved ice and return a generous portion of the proceeds. ​We welcome large groups; our Snowie team can easily accommodate 500 fluffy servings per hour. We will set up, serve up, clean up and then write you check. It's that simple. Call for details.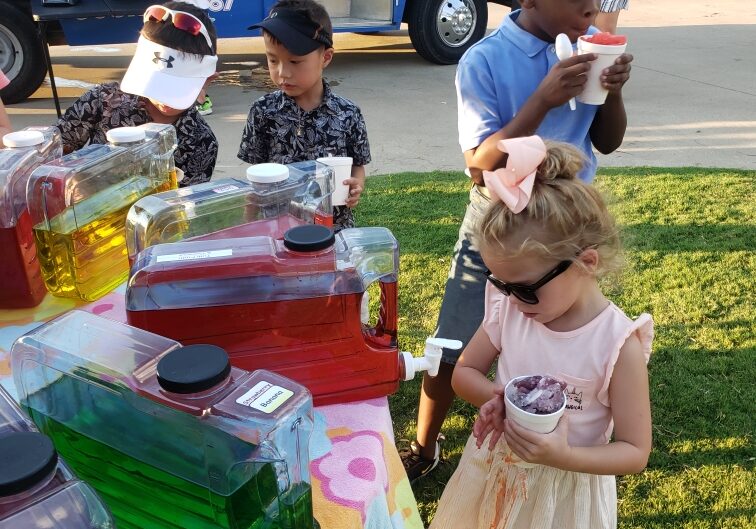 Snowie of Texas with Big Blue would love to come to your school! Whether we are there as a treat to students or as part of a fundraiser, the coolest shaved ice truck in town is a great choice. We can treat your students and staff on holidays, end of the year events, any special award or maybe just an unexpected surprise. We offer quick, easy fun for everyone. Best service, best prices and best flavors in town.
"Legacy Band loves Snowie. The truck came out for a band family event and our kids were eager to cool off with these yummy treats. The ice was light and fluffy and the flavors were delicious. Thanks Snowie!"
Stacie B, Legacy High School
"Snowie delivered! They were friendly, on time, and served delicious shaved ice. The kids, parents and teachers loved it! Snowie the Big Blue Truck was a huge hit and we can't wait for them to come back!"

Chrysse A, Waverly Park PTA

Snowie of Texas is the perfect addition to any event. A company picnic, a community organization planning a street fair, a grand opening? A birthday party, a retirement, a wedding? We also welcome fundraisers, schools, charity events, daycares and corporate events. We can pull right up to your event and serve the finest shaved ice with a rainbow of flavors to choose from.  Call us!
After Hours Ice!
Little Snowie is available to rent for grown up fun! For $50 we supply five delicious flavors and the best ice shaver in town. You supply the alcohol, ice, cool glasses and let the party rip! Disclaimer: We cannot provide the alcohol. Also, we will not take credit when you invent the perfect margarita.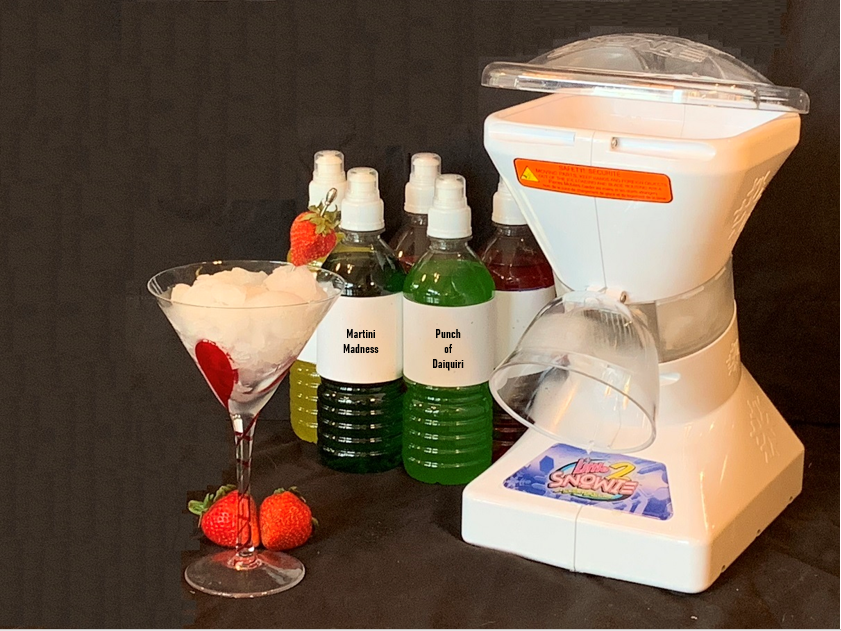 We offer 24, count 'em, 24 FAB FLAVORS to mix and match. Everyone gets to create their own one of a kind SNOWIE with our make-your-own Snowie Flavor Station. We also offer sugar free, natural and school approved "Smart Snacks".
How many colors in your Snowie rainbow?
A few of our favorites- come find yours!
BLUE RASPBERRY
TIGERS BLOOD
COTTON CANDY
LEMON LIME
GRAPE
PINA COLADA
WILD CHERRY
ORANGE
SOUR PINK LEMON
BANANA
WATERMELON